Window 2003 is a server operating system released in April, 2003. It is the most popular server operating system at present, even if its successor Windows server 2008 was released in February, 2008. Most company would like to use Windows 2003, as in the past four years, many users had installed Windows 2003. And most of them would not like to change servers. Changing system means the reinstallation of all other software. Moreover, the compatibility of the new system is unknown. They are under certain risks; in addition, the installation CD for Windows Server is very expensive.
move partition
,
resize partition
,
copy partition
and
partition recovery
.
MiniTool Partition Wizard Server Edition, developed by our company, is specially designed for server systems. MiniTool Partition Wizard Sever Edition can not only
create partition
,
delete partition
,
format partition
and change partition label but also do some advanced partition management functions such as
move partition
,
resize partition
,
copy partition
and
partition recovery
and much more.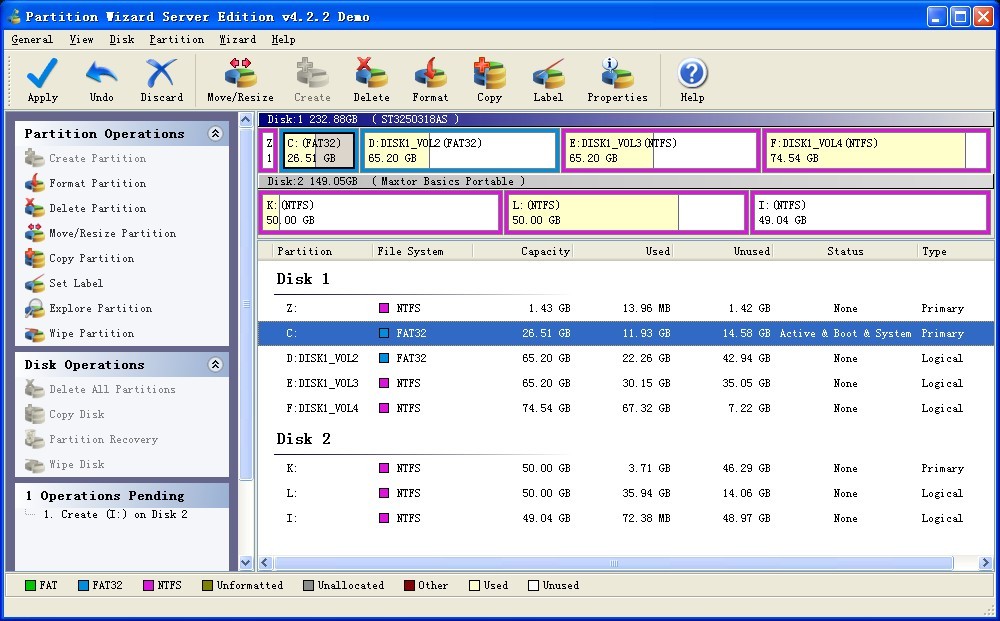 If you find your system partition has no enough space, you would probably have nothing to do with it. Although, you have left enough space for your system partition when installing system and ensured an unallocated space of 20 to 50 GB, you have not expected the data would increase with the time going. So many data files produced by applications and systems, log files, useless files would take up the free space on system partition gradually. At this time, you need to resize Windows Server. The following picture is an example for Windows Resize Partition. And you will see that it is very easy to resize Windows 2003 with MiniTool Partition Wizard Server Edition.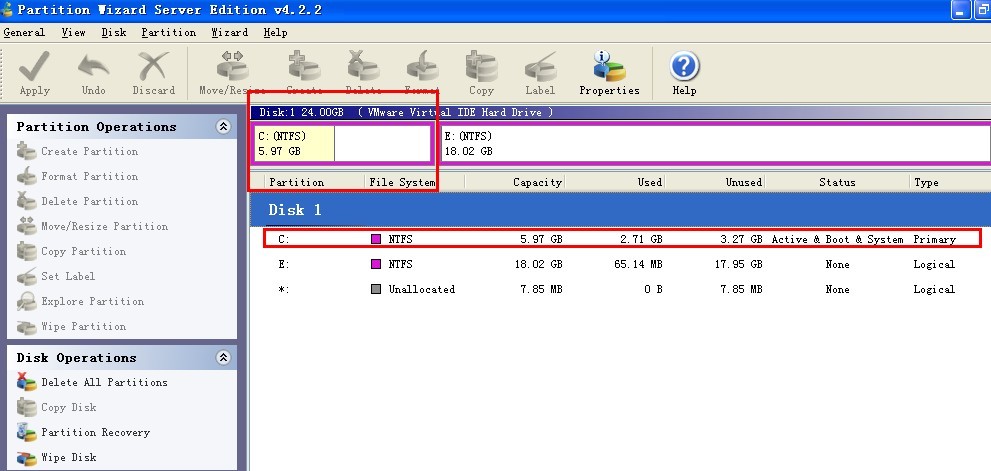 In this disk allocation, you need to resize drive E with MiniTool Partition Wizard. Resize drive E, you will get an unallocated block after drive C.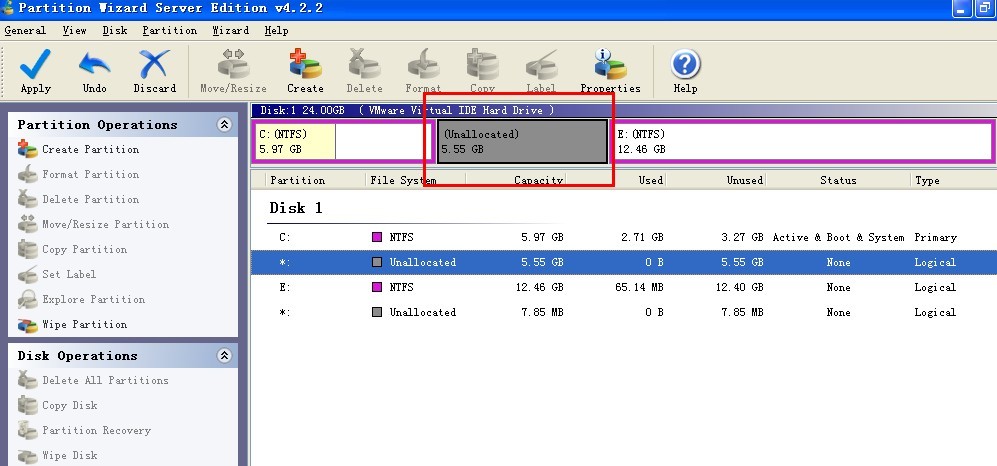 Then, you can enlarge drive C with the Move/Resize function of MiniTool Partition Wizard. In this way, you can get what you want in minutes.
Common problems related to partition resizing and our solutions: